The Orange Locomotive Air Conditioner
Keep cool and fire up the engines
Our proprietary Orange Locomotive Air Conditioner runs directly off the locomotive's batteries using Variable Refrigerant Flow (VRF) technology. The Orange AC will save your company up to 30% of its cooling-related energy costs.
Key features: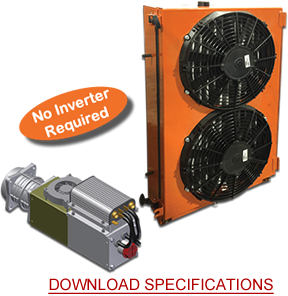 72 VDC
Does not require an inverter
Reduces power surges
Split-system components can fit any cab
Can be installed in new-build or existing locomotives 
Complete system includes:
2 Evaporators
Compressor with brushless motor
Condenser 

The Orange AC integrates itself seamlessly into existing cabin interiors, without looking like a retrofit. The unit meets all current industry regulations.