Locomotive Products & Services
Your single source rail solution. 
INPS provides North American-Wide Rail Product Installation and Program Management.  
With our mobile crew ready to go, INPS' Mobile Railcar Crew can travel all over the United States or Canada, updating locomotives.
INPS capabilities include:  
graphic removal and application 
locomotive component installations 
sounds dampening quiet cab install 
A/C and APU Installations 
reflective tape application 
locomotive wraps
INPS manufactures sound dampening systems to reduce noise and vibration inside the cabin environment, making work more pleasant for your employees.  
This multi-layered panel system can be easily installed inside the locomotive by your staff or our team of professionals.  
Quiet Ride cleans up the look of the cabin interior and is custom-made to fit all locomotive models.   
Custom-designed to fit new-build or older locomotives, reduces noise inside the locomotive by two (2) decibels and can be installed without removing any existing accessories. 
When updating decals on a mobile install, conspicuity tape replacement can be completed for non-compliant conspicuity.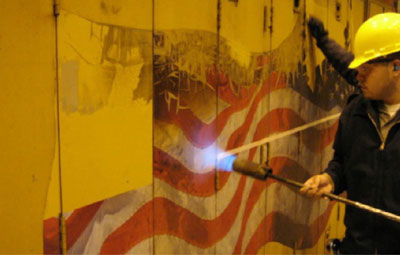 Remarking Services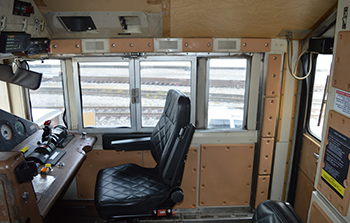 AEI Services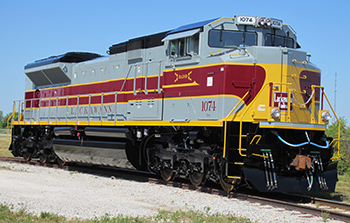 Conspicuity Services
Fully compliant with Association of American Railroads (AAR) 
INPS designs, styles, applies & engineers railcar graphics. INPS is an approved vendor for most major OEMs, railroads & rail associations.  
INPS is an approved quality vendor in good standing with most major OEMs, railroads and rail related associations. We have extensive experience in designing, styling, applying and engineering railcar graphics. We offer next day delivery on many items. 
INPS Rail has developed HPPL (High Performance Photoluminescent) Systems for use in the rail industry. All of our HPPL products are APTA and FRA compliant.  
The INPS Rail Banana APU is designed to reduce excess idling, save fuel, reduce engine wear in your locomotives, while keeping your crew comfortable. 
INPS Rail  prides itself on being a true rail manufacturer and your farthest-reaching partner in the rail industry. We deeply understand the rail industry and can provide your company with full-service rail solutions. From product procurement to component retrofits, INPS can be a key member of your team.