Transform your space with architectural or custom-Created finishes
Resurface your existing fixtures and facades at a fraction of the cost of replacing them, using 3M™ DI-NOC™ Architectural Finishes. With more than 800 patterns to choose from – including luxurious wood, sophisticated stone, chic metal – you can change your environment with less downtime, labour and cost. Attractive and durable, 3M™ DI-NOC™ Architectural Finishes are easy to install and can conform to flat or curved areas, such as walls, panels, and ceilings.
With this extensive range of graphic solutions for virtually every surface, you're limited by only your imagination. You can use your walls – interior or exterior – to create a compelling environment. 3M™ DI-NOC™ Architectural Finishes allow you to retrofit existing structures with a variety of beautiful, exciting, or elegant finishes. Design a unique visual experience almost anywhere' even on textured walls and ceilings.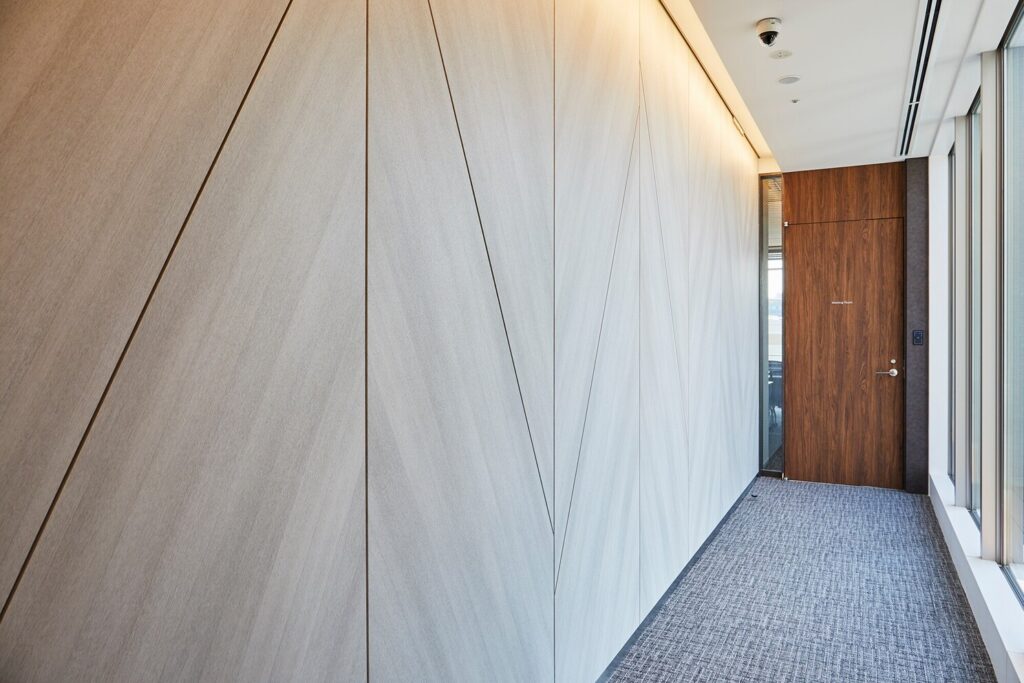 Make a statement without saying a word. INPS, a 3M Select Platinum Graphic Provider, specializes in interior environments and building graphics that create a brand experience for your clients. Contact us for more information 1-800-565-3509.