Unmatched Protection in Crisis Situations
When disaster strikes, trust in the durability of our placards to maintain visibility and identification, ensuring the safety of first responders and the public.
Superior to the Rest
We are proud to offer the only fire-resistant placards available in the industry. Unlike traditional placards with easily melting plastic, our innovative design enables quick and accurate identification of hazardous materials, even in the event of a crash, derailment, or disaster. Don't compromise on safety – choose the placards that set the standard.
A Solution Born from Real Concern
In the aftermath of the recent train disaster in Ohio, where plastic placards melted, impeding responders' efforts to identify dangerous chemicals, our fire-resistant hazmat placards emerged as the answer to the USDOT Secretary and NTSB's concerns. Join the ranks of first responders and industry professionals who recognize the life-saving potential of our product.
Unveiling the Benefits
Our fire-resistant hazmat placards provide a crucial means of identifying potential hazardous materials after a crash or disaster. With compliance to DOT standards and IMO regulations, rest assured that you're equipped with the best tools to handle hazardous situations.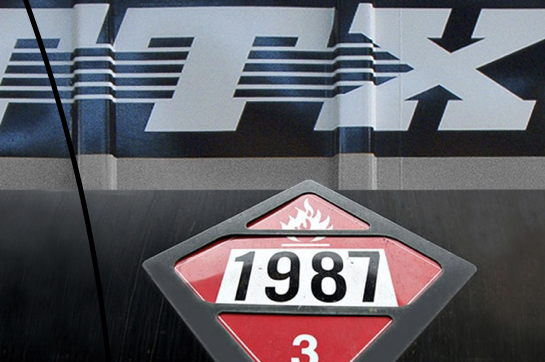 Our placards are built to last. In fact, they surpass existing market offerings in durability, ensuring their effectiveness and longevity in any challenging environment.
We understand that every situation is unique. That's why our fire-resistant hazmat placards are available in all classes, just like the placards you already purchase online. Choose the size, color, and design that fit your specific needs.
---
Industry-Wide Application
From transportation to manufacturing, construction to emergency services, our fire-resistant hazmat placards find their place in any industry that requires reliable identification of hazardous materials. Trust in our product to protect lives and assets.
"Great that all first responders and professional trainers are on board with this. This will save lives."

– Hazmat Regulator
The reference to the East Palestine, Ohio NS derailment highlights the critical role our placards play in preventing disasters of this nature.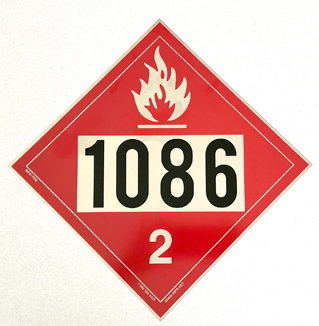 INPS fire-resistant hazmat placards:
stainless steel
etched
durable
resist flame and high heat
fire resistant
customizable
bulk discounts available
---
We value your commitment to safety. That's why we offer attractive bulk discounts on our fire-resistant hazmat placards. Plus, with our stock conveniently located in our Texas facility, you can count on timely delivery when you need it most.
Don't compromise on safety when it matters most. Choose the fire-resistant hazmat placards that industry professionals trust. Contact us today to secure your order.
---