ID Tags
Stainless Steel (etched and colour filled)
Stainless steel nameplates are chemically etched and infilled with colour and 'baked' to provide a durable long-lasting label with contrast for ease of reading.
Aluminum (metal photo or etched)
Anodized aluminum offers a durable finish whereby the text detail is sealed within the grain of the aluminum.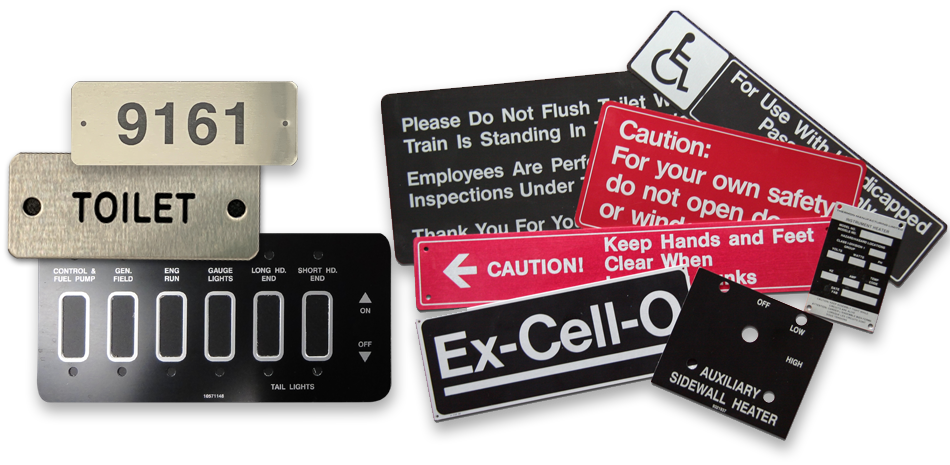 ---
Plastic / Lamacoid
Used as identification tags for machine panels, electrical panels and industrial machinery. They can be used to identify buttons, switches, lights and to warn machine operators of potential hazards. Suitable for both indoor & outdoor applications.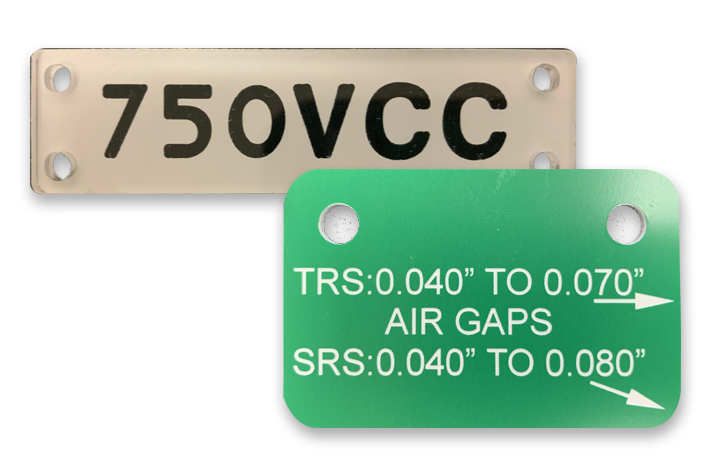 ---
Polycarbonate (Printed and/or embossed)
Polycarbonate is a lightweight, durable, versatile material that is resistant to scratches, harsh elements and many chemicals. Used for decorative purposes, overlays, instructional labels, instrument panels, etc.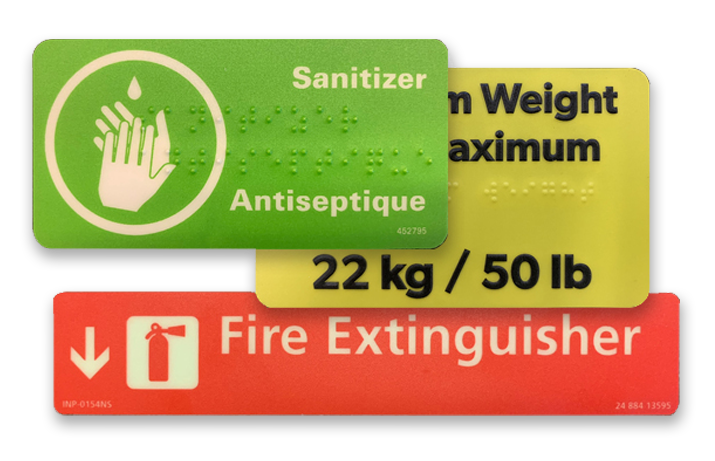 ---