Fleet Branding/Rebranding
Keep your name and image visible with distinctive, attractive fleet graphics. With powerful, affordable, professionally designed graphics, your brand will stand out wherever you are.
Fleet Graphics generate a large number of impressions, with the lowest cost-per-impression of any major advertising medium. Study after study ranks mobile media as the most cost effective and influential advertising media available. Whether your fleet is big or small, fleet graphics can create a valuable, cost-effective media asset to help drive brand awareness, sales and business growth.
Fleet graphics are a great way to make sure your message is seen... everywhere. INPS Fleet Solutions can help you expand your organization's impact and reach by creating a fleet of moving billboards. No matter where your audience is, your fleet can be there, cladded in eye-catching graphics. Consistency is important, and we'll ensure your fleet graphics are consistent across the region or across the country.
Your fleet will receive optimal graphic placement for maximum visual impact, as well as compliance with regulations, thanks to INPS Fleet Solutions' extensive knowledge of fleet graphics. We also manufacture full fleet graphics kits for emergency services vehicles, trucks and cars. To ensure the installation of your fleet graphics is as peerless as our product, we provide on-site, 3M-preferred graphics installation service.
Our comprehensive fleet graphics program includes: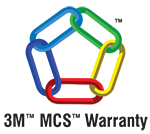 Design
Colour Selection
Specification
Production
Installation
National roll-outs, if appropriate
Site Visits
Program follow up
Your fleet graphics will be backed by the seven-year 3M™ MCS™ Warranty, which is the most comprehensive warranty in the industry.