Designing Your Fleet
In partnership with your marketing team, determine your company's fleet branding/advertising goals and budget. The following factors can influence design and budget:
Scale: size/dimensions of vehicles, vehicle type, and number of vehicles that will be wrapped in your fleet.
Coverage: full wrap, partial wrap, decals, or reflective wrap.
Brand Standards: designs, logos, colors, and other brand elements.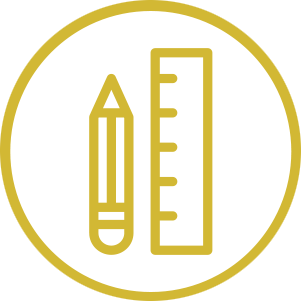 ---
Choosing Your Design

A wrap is a creative, high-impact way to get your message out.
Discuss with your designer and installer both your goals and the image you want to project so they fully understand what you're trying to achieve and can help you realize your vision.
There are many good reasons for businesses to invest in vehicle wraps. 
They act as mobile billboards, promoting your brand.
They show that you're a professional and leave a lasting impression. 
They can even improve your bottom line by opening new doors.
But before you pick up the phone and place your order, it's important to understand some of the basics to be sure your wrap achieves the goals you set. Here are four things you need to know about that first vehicle wrap.
1. Simple is Better
Keeping your wrap simple with just one or two main messages, clean graphics, and your contact information is usually best. Make sure your point is clear and that people know how to contact you.
2. Represent Your Brand
Be sure that your brand is recognizable in the design. Use your brand colors, fonts, and other design elements to make your vehicle's look coordinate with other branding elements you've created.
3. Size (Doesn't) Matter
Virtually any size vehicle can be wrapped to deliver important branding impressions. Be sure to work with an installer who is experienced in vehicle wraps, as each design needs to be customized to fit your make and model vehicle.
4. Have Fun with it
Whether you wrap a sports car to give your company a hip, young image or you simply use head-turning color combinations and graphics that get people talking, you should feel good about how your vehicle wrap looks and represents your business.