Fleet Graphic Film Removal
Film removal can be time consuming and costly if low quality films were used for your project, or if you leave graphics on too long.
Be sure to specify the right films upfront to avoid removal issues down the line.
Follow the film manufacturer's recommendations on warranty and expected life of the graphic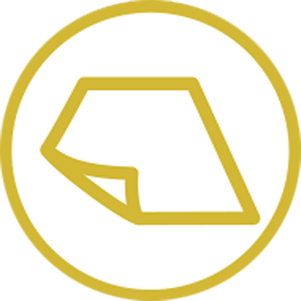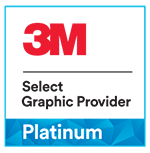 Film selection
INPS has been successfully leveraged 3M brands, products and services as part of our formula for growth. Our engineering team works closely with 3M to find new production processes and push suppliers like 3M to look at new ways of bringing materials to this market. INPS is a trusted partner of 3M. 3M offers a variety of films to meet your vehicle and fleet graphic needs.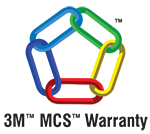 Graphic manufacturer
The 3M™ MCS™ Warranty is the most comprehensive in the industry and delivers strong and reliable finished graphics, providing peace of mind to our customers. INPS is a 3M™ MCS™ Partner and provides finished graphics that are produced using 3M films, inks, protective films/coatings, and certified printers to guarantee quality and consistency.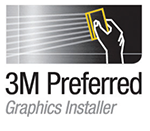 Installer
INPS is a 3M Preferred Graphics Installer and Certified Graphics Installation Company. INPS has demonstrated the competency necessary for professional installation.