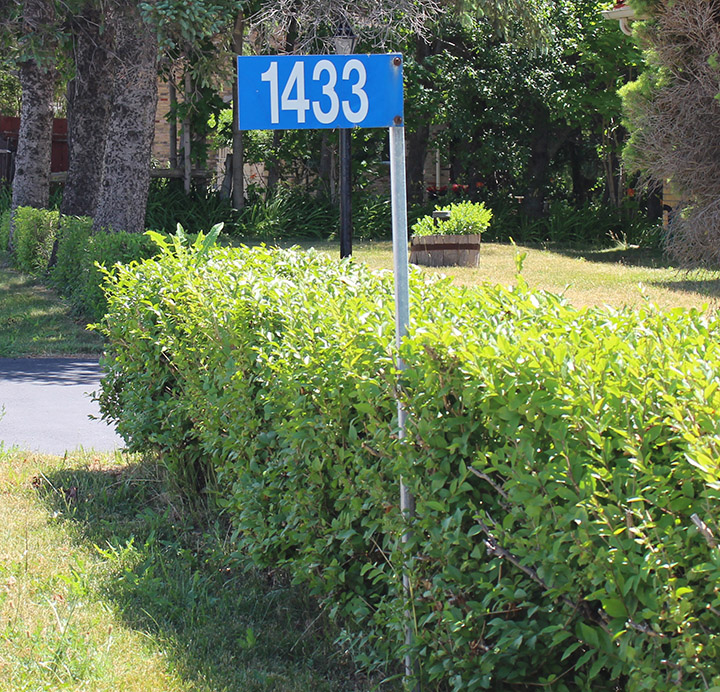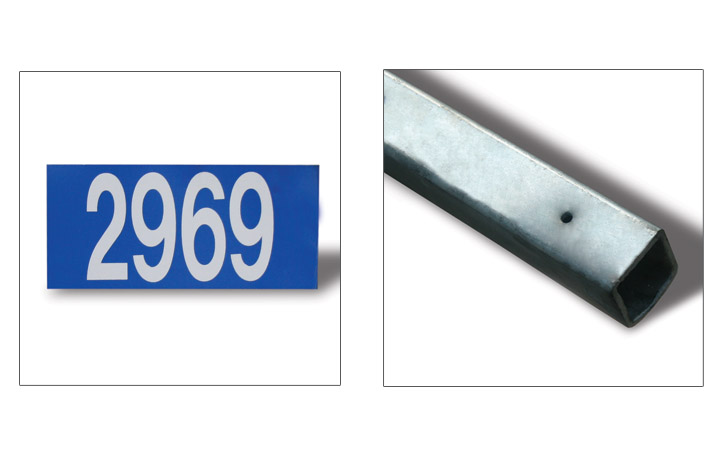 911 Sign Blades for Rural Communities
INPS manufactures sign blades for 911 signs. These signs meet the fire safety act. The aluminum signs are made with retroreflective, engineering-grade 3M™ Film.
INPS offers two sizes of 911 Sign Blades (12" and 16") 
6" x 12"
6" x 18"
Features:
• Made from 0.064" – 0.081 Aluminum
• 3M680CR-75 Blue Reflective with 3M680CR-10 White Reflective numbers
• Comes with two holes for self-tapping screws.
• Use a 1" x 1" x 84" square delineator sign post (sold at INPS)
• Numbers on both sides
Looks just as great at night as it does during the day.
911 Sign Regulations
Post your house number so it is highly visible from the street day or night, 12 months a year. Post at the beginning of your driveway if your house is more than 100 ft. (30 m) from the road or hidden from view. The sign should be at least 48 inches (1.2m) from the ground to meet regulations. The minimum height of numerals on residential properties shall not be less than 4 inches.