About Us
In the 1960s, Werner Humann had a problem.
He and his wife had just moved into an apartment and needed an engraved name plate to identify the buzzer to the Humanns' new home in London, Ontario. Keen to find a solution, Mr. Humann decided to create his own name plate and sell them to others. What started as a way to solve his own dilemma has lead to over 50 years of solving problems for over 20,000 customers across North America as International Name Plate Supplies (INPS).
Built on integrity and trust, today INPS is one of Canada's largest graphics manufacturers. True to its roots, INPS remains a family-owned business owned by Werner and his son, David, that stands by its customer-first philosophy: Never turn down a job.
The resulting company is highly-diversified and capable of completing any customer's project with quality, reliable outcomes. Perhaps most importantly, INPS' knowledgeable, genuine staff stand by their work and truly care about making your project perfect.
INPS welcomes the opportunity to work with each customer and treats everyone as a member of the Humann family.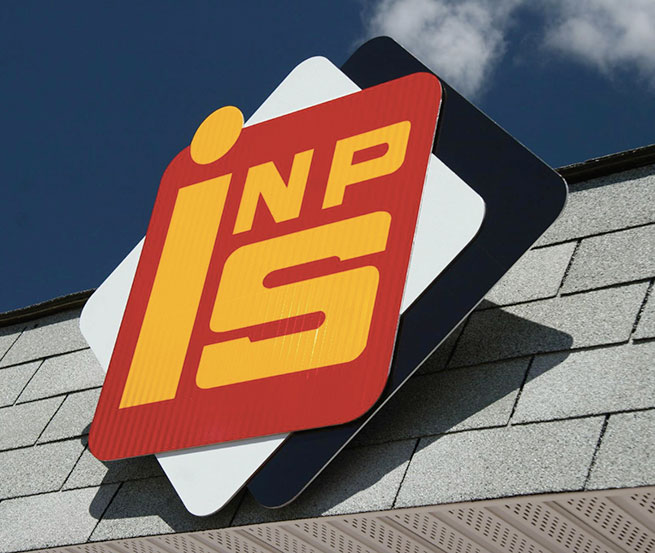 We have a long standing relationship with INPS attributed to their commitment to great service and competitive pricing.
Jonathon Aarts, Partner
John Aarts Group, J-AAR Excavating
INPS has been a longstanding customer of 3M™ Canada (30+ years). They use 3M™ reflective durable sign sheeting for traffic signs that is backed by the trusted 3M™ MCS™Warranty for Traffic.
Jeff Spurrell, National Sales Manager
Transportation Safety Division, 3M Canada Company
---