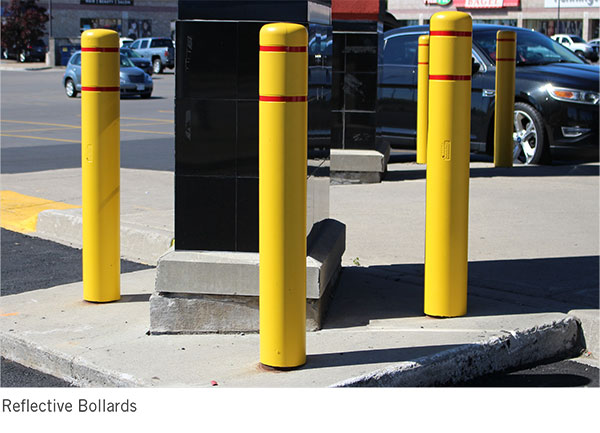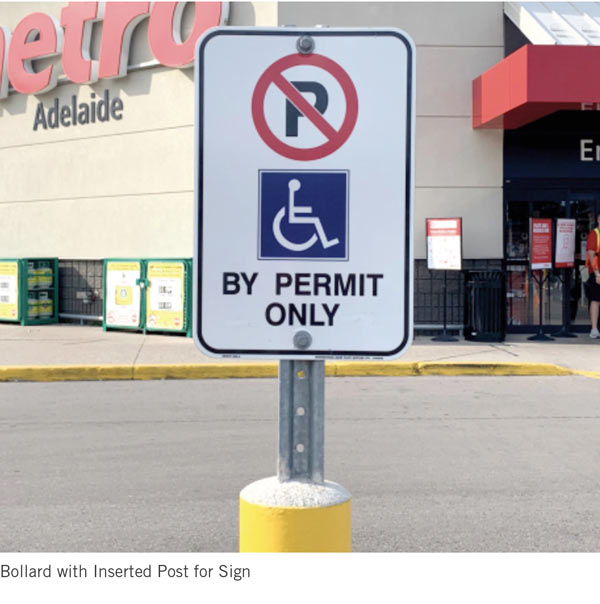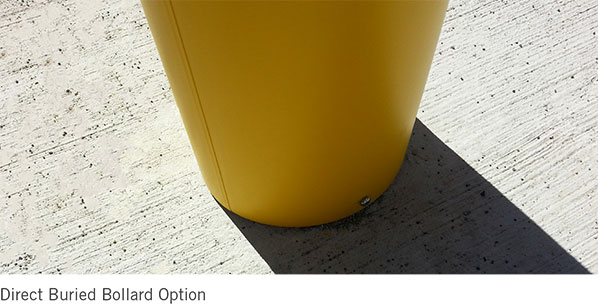 Control Road Traffic
Bollards are posts installed to control road traffic and can also be used on a factory floor for safety reasons. INPS offers bollard installation, bollard covers and bolt-down bollards. Both Post Guard Covers and Powder coated bollards. 
If you have a tired-looking bollard, or one that is damaged and cracked, maybe want a different colour…. consider changing your bollard cover. INPS offers HDPE Post Guard Covers to fit over 4 inch and 6 inch bollards.
Do you need a bollard installed?
INPS' installation team can do just that. First our team prepares the site as we check for hazards, secure the area and obtain proper permits if required. The concrete is cleaned our team marks out where the bollard will be placed. Next using a core drill, remove the concrete. We then use a post hole digger to make a hole beneath the concrete. We put a seven foot and 4 ½ inch diameter bollard in the hole, mix and pour the cement around it. We fill the hole all the way to the top. Finally, we place the bollard in the hole. Use a level to ensure that it is standing perfectly vertical. Next we place a cover over the bollard and clean up the bollard before the concrete hardens on it.
Bolt-Down Bollards are used for interior building protection – safeguarding from corners or equipment. INPS offers 6.5" OD Schedule 40 steel, Powder Coated Yellow with cap and welded, 10" x 12" base plate with 4 corner holes. 6" x 42". Installation includes drilling holes to receive a bolt.