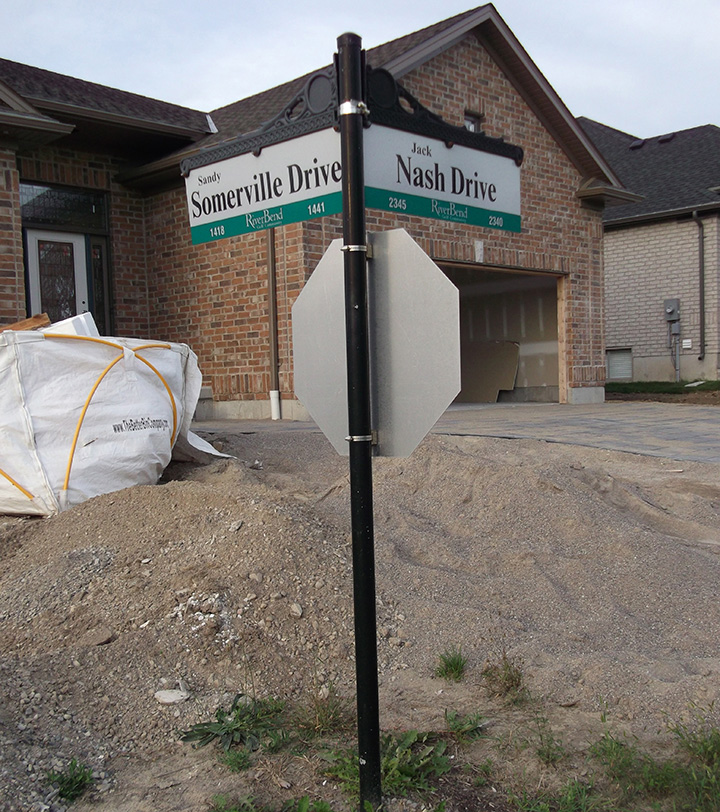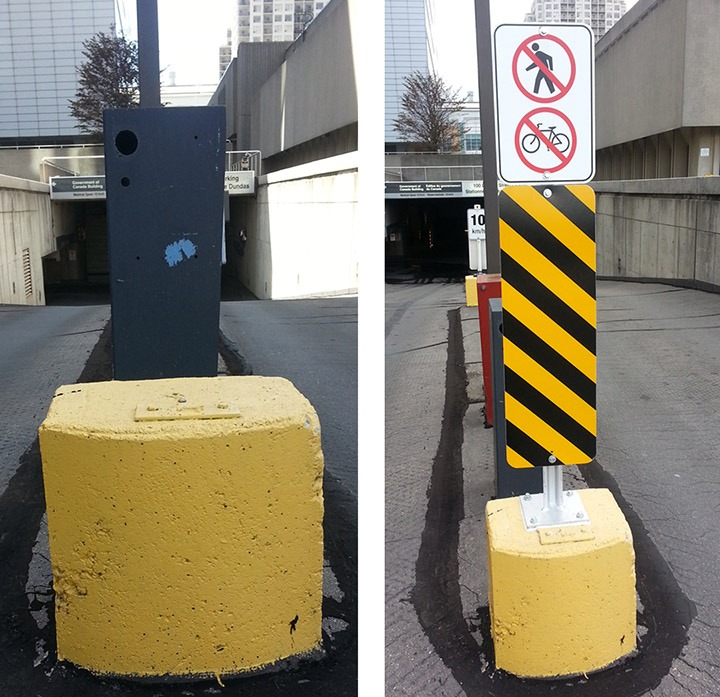 Our team of installers are trained in the installation of traffic and parking signs
Our install team is led by Shawn Robicheau who is an on-site ambassador in client relations. He spearheads our installation efforts from start to finish ensuring top quality craftsmanship and detailed communication.
Signs should be erected on separate posts except where one sign supplements another. Signs should not obscure each other or be hidden from view by other objects. Avoid locations such as dips in the road, just beyond the crest of a hill, and trees and foliage that could cover sign.
When installing any post into the ground, proper location maps and locates of underground utilities are required. Don't have locates? Our team can provide them. Need a site visit for locations? Our team would be happy to evaluate your sign location requirements.
Sign Types & Installation Methods
U-flange posts are pounded in and leveled to ensure the post is straight/plum. Round posts and bollards are hand dug and cemented. Surface Mount posts and flexible delineators require a hammer to drill holes that can receive bolts, then the base is fastened with bolts to the ground.
Height Requirements
Fire route signs in London 3 metres max (9.84 feet) to top of sign finished. Stop signs are installed at 8 foot heights (private property) and 9 foot heights (city streets). Street name blades, must be installed 9 feet from the ground. Signs should be installed 30-40 degree angle to direction of traffic. Regulatory signs should be 59" from the ground.
Hardware
· City of London all hardware must be vandal proof
· Brackets must be stainless steel
· All nuts and bolts breakaway aluminum
Need a Sign Inspection?
INPS can prepare a sign inventory, and assess and record deficiencies such as visibility, location, proper installation and reduced reflectivity level at night.