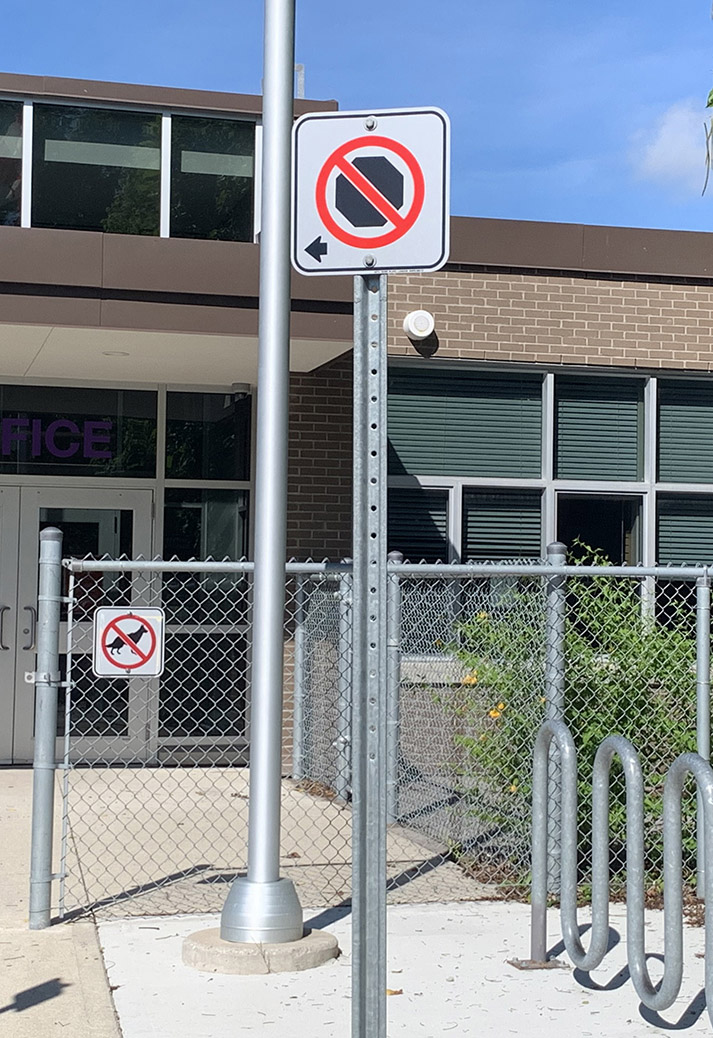 Safety is the highest priority when it comes to school parking lots.
Where is staff parking?
Where can students be picked up?
How does the traffic flow?
Is there a drop off zone?
It is important for visitors and staff to know where to park. The main goal is to create a smooth flow of traffic and encourage safety in the school parking lot. When considering signage start at the beginning.
1) School Identification Sign
2) Address Sign
3) Main office
4) Staff Parking
5) Custodial Parking
6) Administration Parking
7) Visitor Parking
8) Student Drop off Zone 
9) Bus Parking Only
10) No Parking
11) No Stopping
12) Speed Limit
13) Directional Traffic Flow
14) Barrier-Free Parking
15) Fire Route Signs