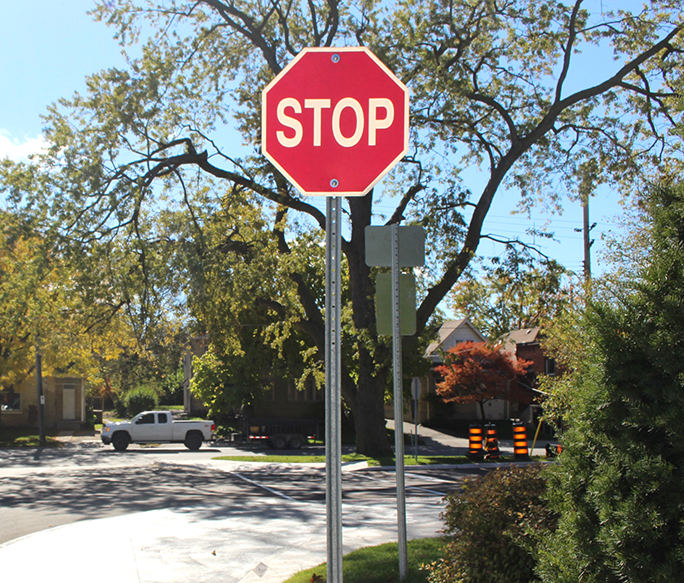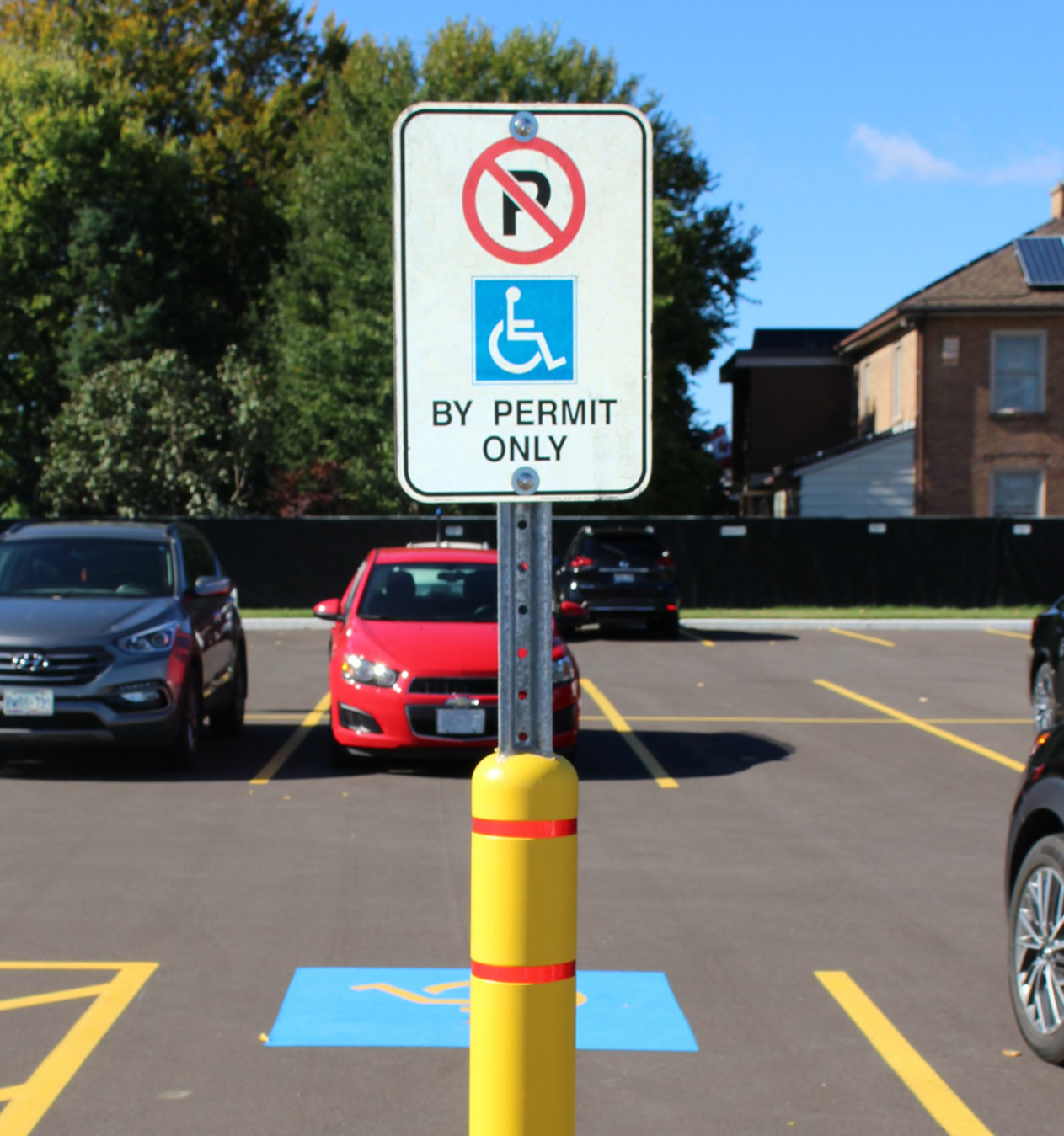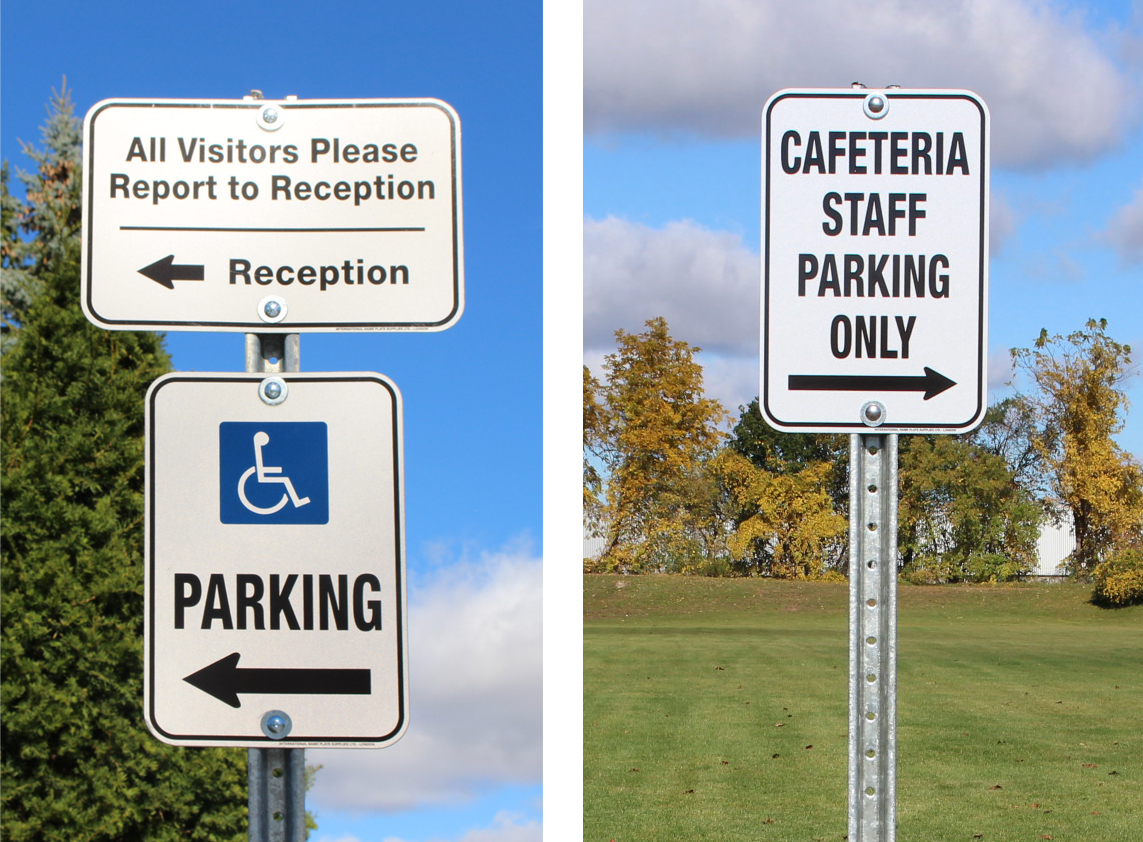 Exterior Traffic Flow & Safety Signage
Project Overview:
Manufacture and supply of parking lot signs for an newly renovated parking lot in partnership with Robuck Contracting for the completion of the new parking lot at the TVDSB Head office in London, Ontario. 
Challenge:
Communication can be an obstacle when there are three parties involved (customer, contractor and sign supplier).
Parking lot signs can involve custom text which involves custom sign layouts. 
Ensuring the proper quantity of each sign is imperative during the initial order process
Solution:
In most cases INPS deals directly with the contractor. In some cases the project manager or customer likes to be involved. To ensure everyone is able to provide feedback on sign types and drawing layouts, emails were sent back and forth to the contractor and the customer was carbon copied. 
INPS completed a parking lot site visit and walk around to ensure a proper understanding of the parking lot sign project.
Designs and artwork were completed by INPS' art department and each revision was documented. 
All INPS drawings require a sign off from the customer prior to manufacturing.
A list of sign types and quantities was reviewed by all parties involved. 
Project Details:
Location: TVDSB Head Office, London, Ontario
Scope of Project:
•  Custom Parking Lot Signs
•  Artwork
•  Digital Printing
•  Screen Printing
•  Overlaminates
•  Posts and Hardware