Aylmer Ethanol Plant Traffic Directional Signage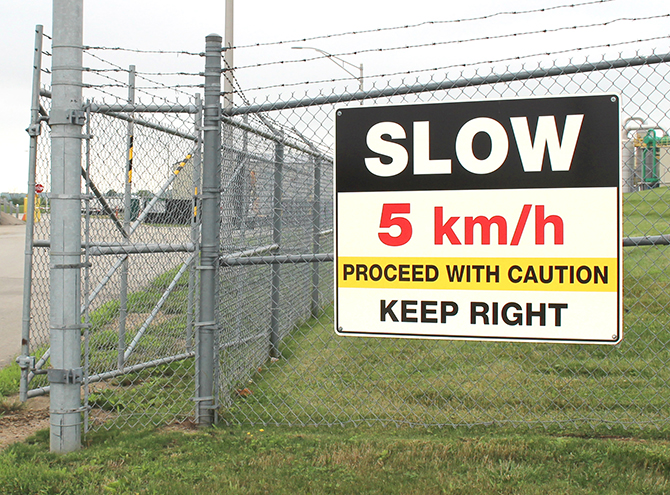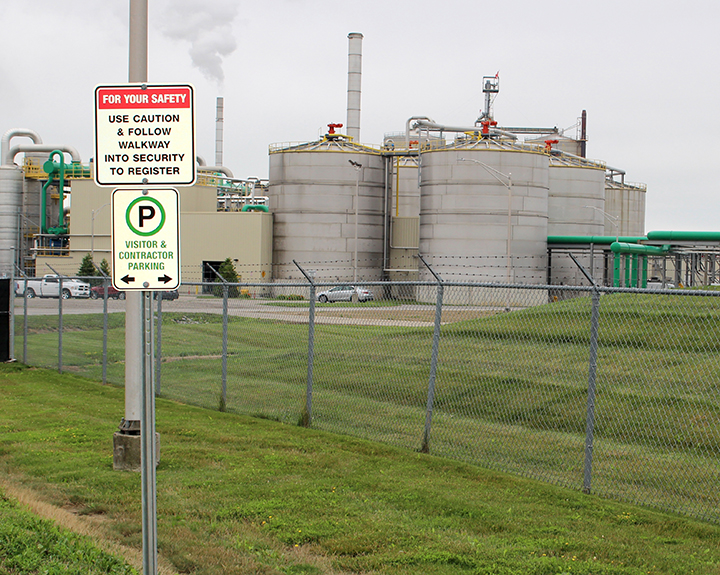 Exterior Traffic Flow & Safety Signage
Project Overview:
Established in 2007, IGPC Ethanol Inc. had grown and added to its Ethanol Production facility. New signage was required to direct the flow of their daily truck traffic. 
Challenge:
Several signs were larger than average and required custom cutting. The timeline was reasonable (6 weeks). The facility operated 24 hours a day, therefore sign visibility at night was important. The job require INPS to install all the signs at the Aylmer facility
Solution:
Stock and custom blanks were cut using our on-site waterjet cutter, that is used for high volume projects.   
All parts of the job were manufactured in house at our London facility, which is 40km away from IGPC.   
INPS works with 3M Reflective materials which all offer the best in road and highway safety. Materials include 3M™ Diamond Grade™, 3M™ High Intensity Prismatic and 3M™ Engineering Grade Materials. 
Our Installation team closely reviewed the site plan for sign locations as well as City of Aylmer bi-laws. Sign heights depended on sign sizes and these heights were reviewed with IGPC management prior to installation. One problem our team ran into was the wind, additional hardware was added to improve sign stability. The installation was completed two team members, over multiple days.
Project Details:
Location: Aylmer, Ontario
Scope of Project:
•  Project Management
•  Artwork
•  Waterjet Cutting
•  Digitally Printing / Screen Printing
•  Overlaminates
•  Posts / Hardware
•  Installation