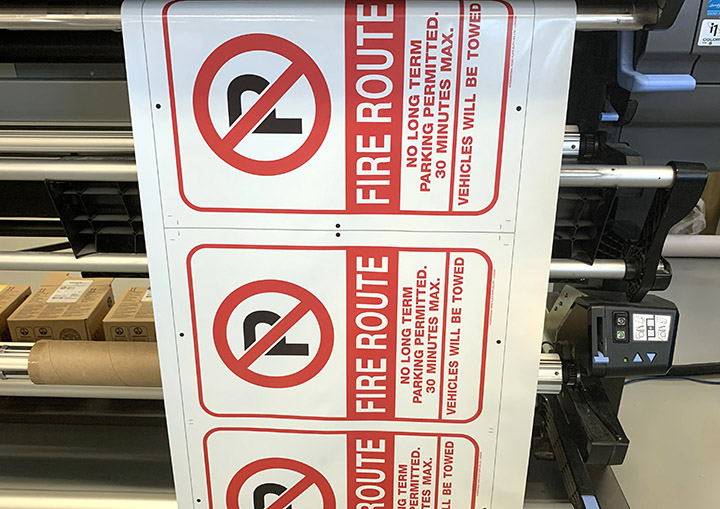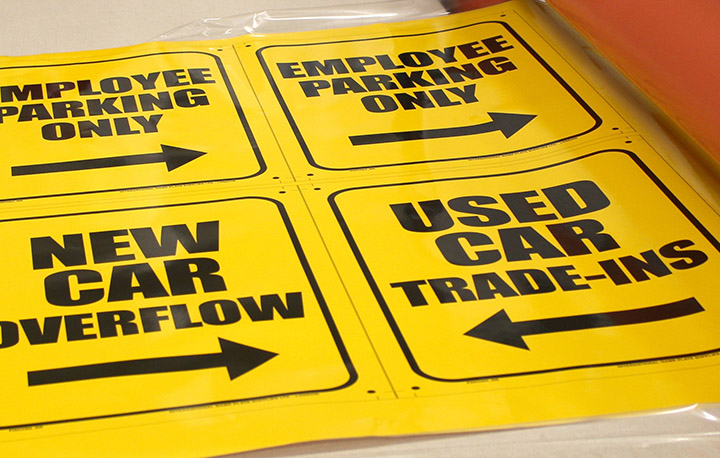 INPS is a true manufacture
We offer on-site digital printing capabilities, allows for a short turnaround and even a modification of the image with each impression. INPS fabricates custom parking signs, custom entrance signs, custom property signs, and custom business parking signs.
INPS can apply ink directly on 3M™ Reflective Sheeting
All our digital printed signs are manufactured with:
• 3M Certified Inks Used
• 3M Matched Component MCS
• 3M Platinum Select UV Digital Printer
INPS's digital printers are capable of printing:
• 6 Color Plus White
• UV Cured Inks
** All our signs have long term outdoor durability **
INPS has a team of installers highly trained on Municipal, Regional, and MTO Signage By-laws.
INPS offers all the posts and hardware needed to install custom parking signs.