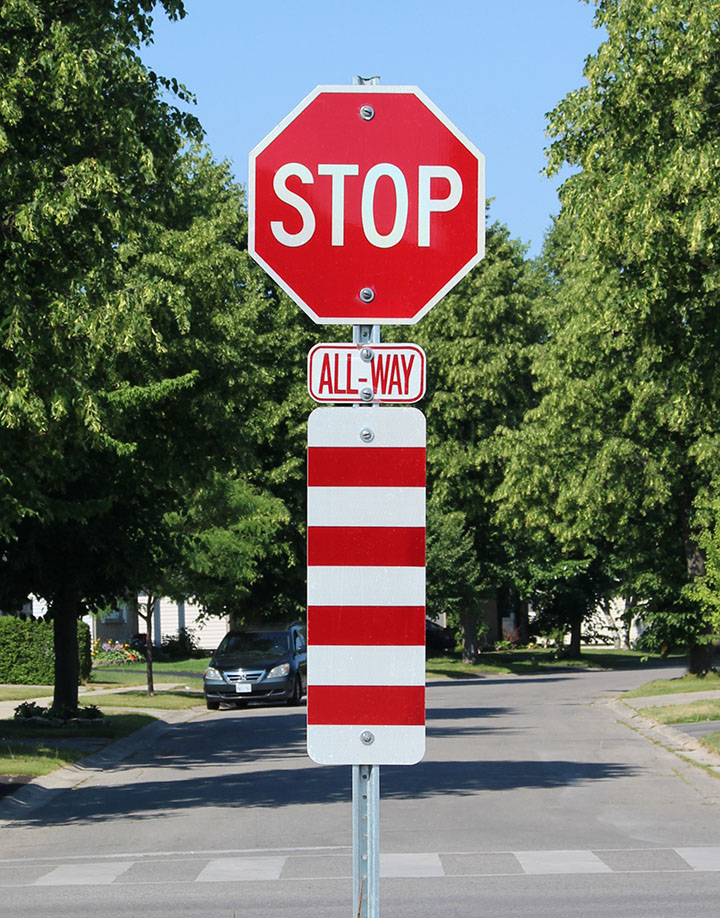 Regulatory signs are intended to instruct road users on what they must or should do (or not do) under a given set of circumstances. The term regulatory sign describes a range of signs that are used to indicate or reinforce traffic laws, regulations or requirements which apply either at all times or at specified times or places upon a street or highway, the disregard of which may constitute a violation. These signs are available on either aluminum or galvanized steel. Reflectivity specifications will vary by sign according to MTO OTM/MUTCDC guidelines. All sizes are displayed in centimeters; please refer to the conversion chart on the bottom of the page for equivalents in inches. 
Regulatory Signs
• Ra-Series Signs
• Rb-Series Signs
• Rc-Series Signs
INPS offers the best in road and highway markings.
Reflective materials for optimum visibility.
We use a full line of 3M™ durable reflective sheeting 
• 3M™ Diamond Grade™
• 3M™ High Intensity Prismatic
• 3M™ Engineering Grade 
• 3M™ Screen Printing UV Ink
• 3M™ Digital Print UV Inks
• 3M™ Vinyls 
Vinyl visibility for road safety signs....starts at Engineering Grade and the most superior is Diamond Grade.
• 3M™ Advanced Flexible Engineer Grade Sheeting Series 7300
• 3M™ High Intensity Prismatic Reflective Sheeting 3930 Series
• 3M™ Diamond Grade™ DG³ Reflective Sheeting Series 4000 offers superior reflectivity at short and long distances