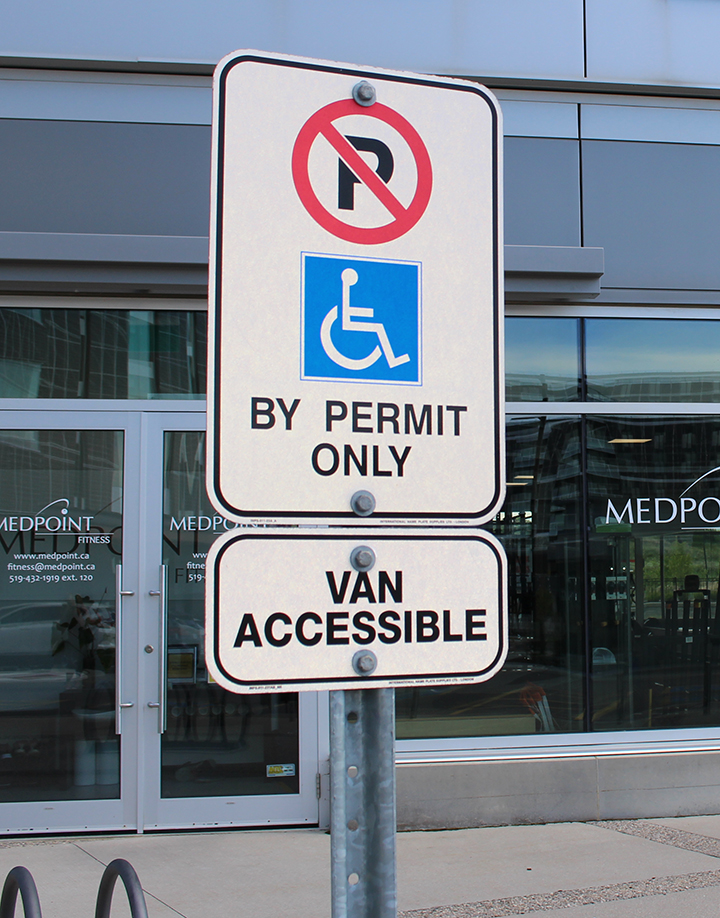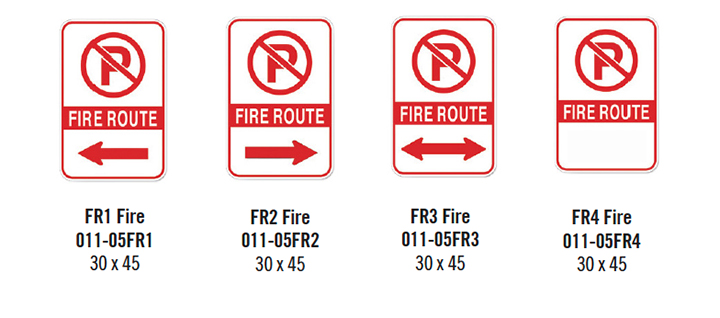 Barrier Free Parking Signs / Disabled Parking Signs
By-law PS-113 regulates the traffic and parking of motor vehicles in the City of London
INPS manufactures Off-Street Accessible Parking Signs as defined in the AODA (Accessibility for Ontarians with Disabilities Act). The standard accessible parking sign is a MTO and AODA-compliant disabled parking sign. This allows people with disabilities the access to parking spaces. 
Van accessible signs are available also when applicable. Van accessible signs are used for a wider parking spaces and identifies the space as "van accessible". These spaces are for people using larger mobility devices, such as wheelchairs or scooters, who need more space to enter or exit vehicles. 
Those with a current accessible parking permit clearly visible from outside the vehicle, place on the dashboard or attached to the turned down sun visor. The driver may have a driver or passenger accessible parking permit. You must show the permit that is applicable to you, or your passenger or you may incur a fine.
Fire Route No Parking Signs
Fire routes are required under the Ontario Building Code to provide proper access for fire trucks and other emergency vehicles. The fire route also establishes the location of signs on the fire route. After a fire route is established a copy is provided to the Parking Enforcement Office. The Parking Enforcement Office will respond to complaints of people parking in fire routes.
No Parking at fire routes or at fire hydrants. Fire routes provide access during emergencies; therefore, they must remain clear. No parking is allowed in any part of a fire route. Do NOT leave your vehicle unattended. Parking is prohibited in front of a fire hydrant or within two meters on either side of a fire hydrant. If the fire hydrant is set back from the edge of the road then its location is projected to the edge of the road.
Ensure your parking lot is in accordance with the law. INPS has the expertise to make your facilities safer and fully compliant. Reflective materials are available for optimum visibility.