Courtesy Parking Lot Signs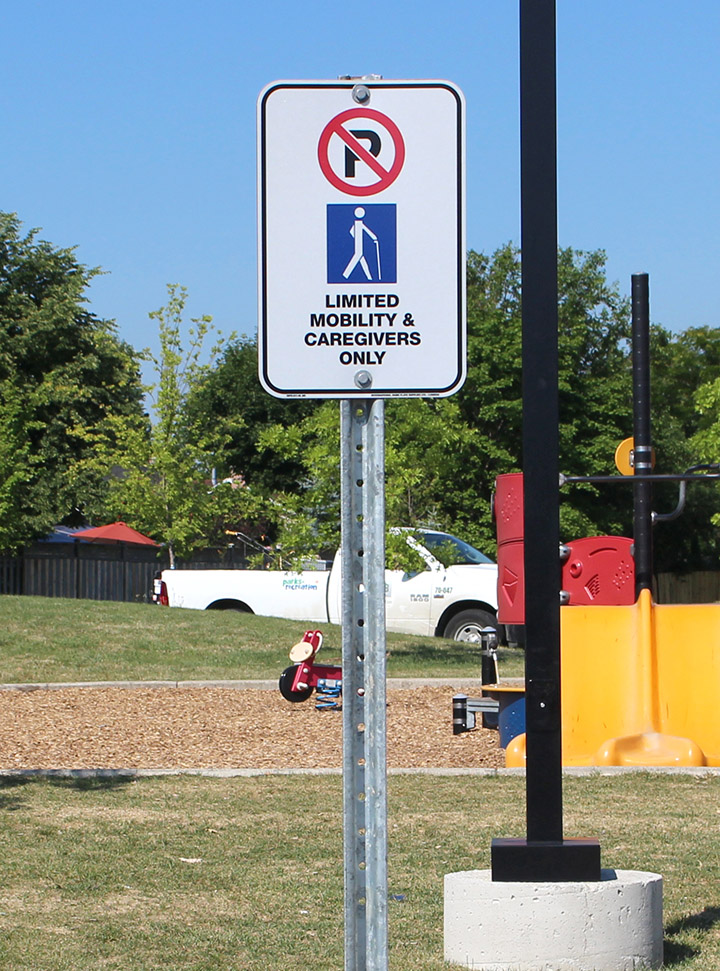 Expectant Mothers and Caregivers
Parking Signs
When designing a parking lot or establishing parking for customers don't forget to include Expectant Mother Parking and Caregivers Parking. Make it easier for all people to visit your facility and allow those patrons that have difficulty walking from A to B, be a little closer to the entrance. Maternity Parking is also referred to as Expectant Mothers Parking and Stork Parking. Many companies and businesses are creating reserved parking for expectant mothers, this action is a great way to show your support that comes with working while pregnant.
Limited Mobility Parking Signs
Many patrons have limited mobility due to physical pain or mental decline. Some elderly people have caregivers that assist them during visits to establishments. Having parking to allow those with any type of disability to park, is a kind gesture and allows for more visitors to visit your establishment. Make it easier for employees and visitors to identify where to park with highly visible parking signs from INPS. INPS has the expertise to make your facilities safer and fully compliant. Reflective materials are available for optimum visibility.
Bill 123 2019 - An Act to amend the Highway Traffic Act respecting electric vehicle charging stations
"electric vehicle" means,
(a) a battery electric vehicle that runs only on a battery and an electric drive train, or
(b) a plug-in hybrid electric vehicle that runs on a battery and an electric drive train, and also uses an internal combustion engine; ("véhicule électrique")
"electric vehicle charging station" means a publicly or privately-owned parking space that provides access to equipment that supplies a source of electricity for charging electric vehicles.